Anyone looking for easy and frugal ways to decorate for Valentines? Let me show you how to decorate on a budget for Valentines Day.
I am all about saving money and big on shopping my own house first. Why buy more? Keep it simple with a few items.
I am happy to be participating in this month's Celebrate the Holiday Blog Hop with 8 talented bloggers. We have wonderful ideas to give you plenty of inspiration for decorating your homes for Valentine's Day.
My lovely friend Carol, who blogs at Blue Sky At Home, invited a group of decor bloggers to share some sweet Valentine inspiration with you.
If you are coming over from my sweet friend, Kim at Perfecting Places, welcome! I love her yarn hearts. Such a great budget friendly idea.
some helpful items to decorate on a budget
1. IT'S FINE TO USE NONE TRADITIONAL COLORS FOR VALENTINE'S
Not every item has to be pink or red for Valentines. Blue looks wonderful with white dishes. We all know that it pairs well with red. The red is not over powering with the blue placements and white napkins.
The white and red heart bowl gives the place setting a pop of subtle color. These fringed placemats are perfect. They are durable and easy to clean. I found them here.
2. CREATE A VIGNETTE
What is a vignette? In interior design, a "vignette" refers to a small grouping of decorative objects, which can make a beautiful personal statement in a room. It's to add eye catching pops of interest in your room; or to showcase some special collected pieces.
Some tips that I use for creating a beautiful vignette are: 1) Choose items to support the style of your room; 2) Use color in your vignette to coordinate with your room. Not everyone loves the colors of pink or red and there is nothing wrong with not using it; 3) Try to vary the height of your items. It will add more visual interest to move your eye up, down and over the grouping of items; 4) Add different textures of your items. This glass candle has nice a texture. The white planter has a ripple uneven pattern with faux plant for added textures. The metal bowl contains marble hearts some smooth and shiny with one matte finish; and 5) Display items in odd number.
DECORATING IN ODD NUMBERS
Why do you decorate in odd numbers? Odd numbers force your eyes to move around the grouping. It is visual appealing to the eyes and draws you in.
What is the 3 5 7 rule in decorating? In interior design, the rule of three says that things arranged in odd numbers are more appealing. Three is the magic number. You will find that 5, 7 or 9 works great too. Trying using 5, 7 or 9 items on a large surface like a dresser, dining table or mantel.
You can see on my cutting board, I have added three items in various heights. Here I am using a white pot with a faux plant (1), a candle (2) and a silver dish with hearts (3). The hearts are inside the dish and counts as one item. The base here is a cutting board. It does not count. It's the items on top of the surface that counts.
3. Create a table center piece with a cloche
A cloche is fun to use as a center piece. You can tuck some many items underneath it.
Here some old books with the spines removed, a dried Hydrangea stem and a few Scrabble pieces with a sweet sentiment and a single heart creates a lovely display.
Try adding a battery flicker candle with a bag of puff hearts sprinkled around. The puff hearts were found at a local craft store. Check your local dollar store too.
A couple of Artichoke tea light holders flank the cloche. You could even add a creamy white or soft pink table runner underneath.

4. add fresh flowers to mason jar or vase
My local grocery store has bouquets of tulips for $5. It's inexpensive and looks beautiful and cheery in a space. It is budget friendly.
Tulips or any flowers can brighten up a space. It's lifts the spirits too. I love using hot pink tulips in the winter. There is something about pink flowers that instantly brightens my mood.
It's not just any pink for me. It's the hot pink, Fuchsia or Magenta colors! There is something uplifting to me. I read somewhere that hot pink tulips stand for life and passion for living it.
Recommendation: Find that color flower to add to your space that lifts your spirits!
5. Decorate On A BudgeT & MAKE YOUR OWN VALENTINE ARTwork
Recycle items that you have one hand. This frame the glass had broke. Why toss it? Repurpose it into something beautiful.
It is a simple and easy project to do with children. With children try regular glue in lieu of a hot glue gun. If you don't have any fabric on hand, a heart can be cut from an old shirt with a pattern. Paper would work too. I have a full tutorial here for this project.
Here is an easy DIY 3D Heart Frame Art using paper!
6. Create YOUR OWN 3D PAPER HEART GARLAND
What a fun way to add color to your fire place mantel, over a window or hang across a bench in the mudroom. It is a great project that you can make with your children or grandchildren. Here is a link to the full tutorial here.
I love the fun pops of color of the garland on my mudroom bench. A fun project made in 30 minutes.
Celebrate the Holiday Blog Hop
Valentine's Day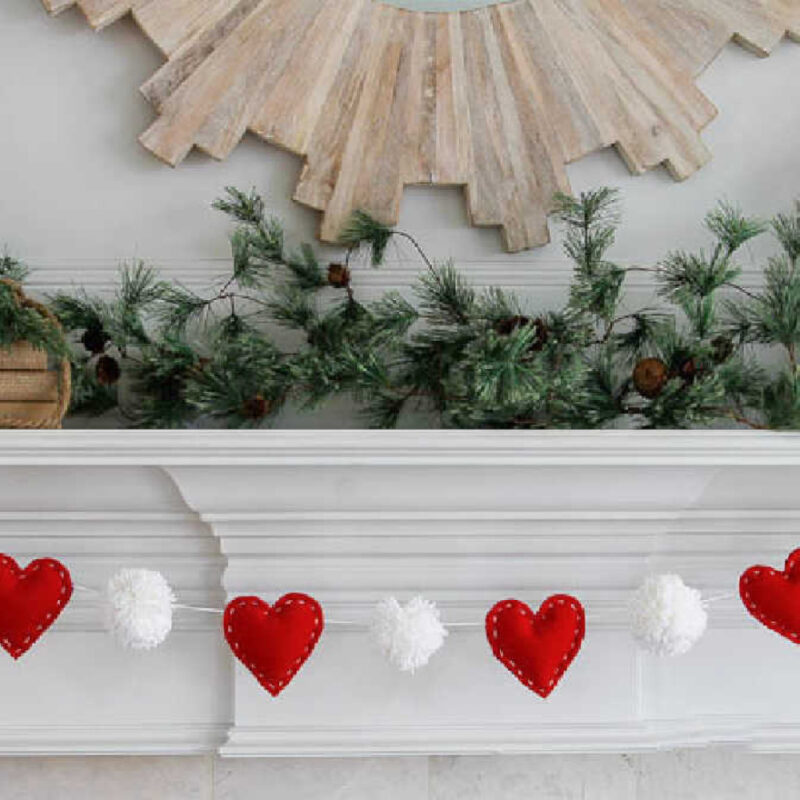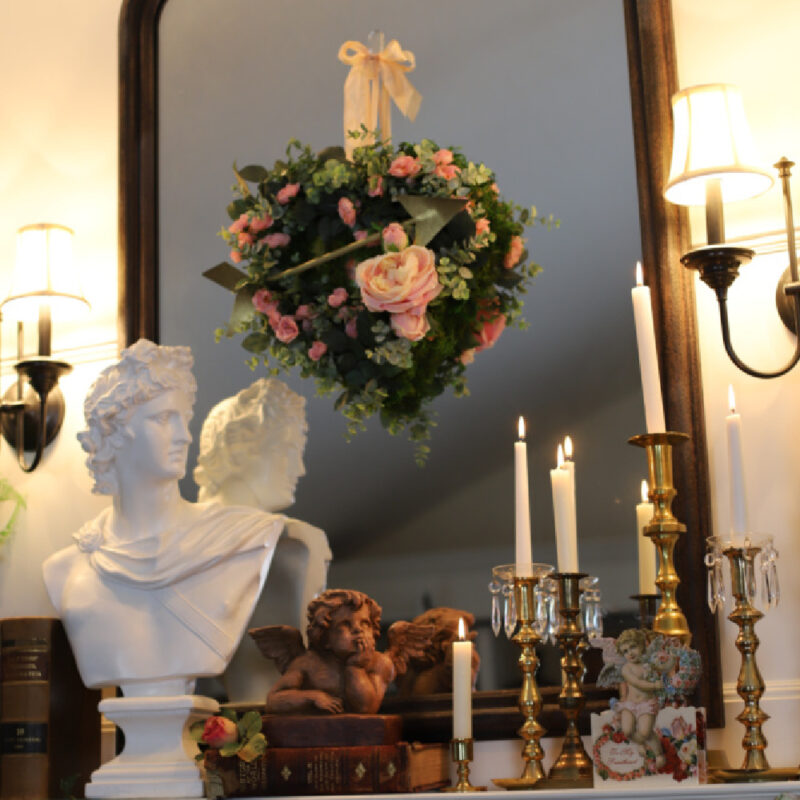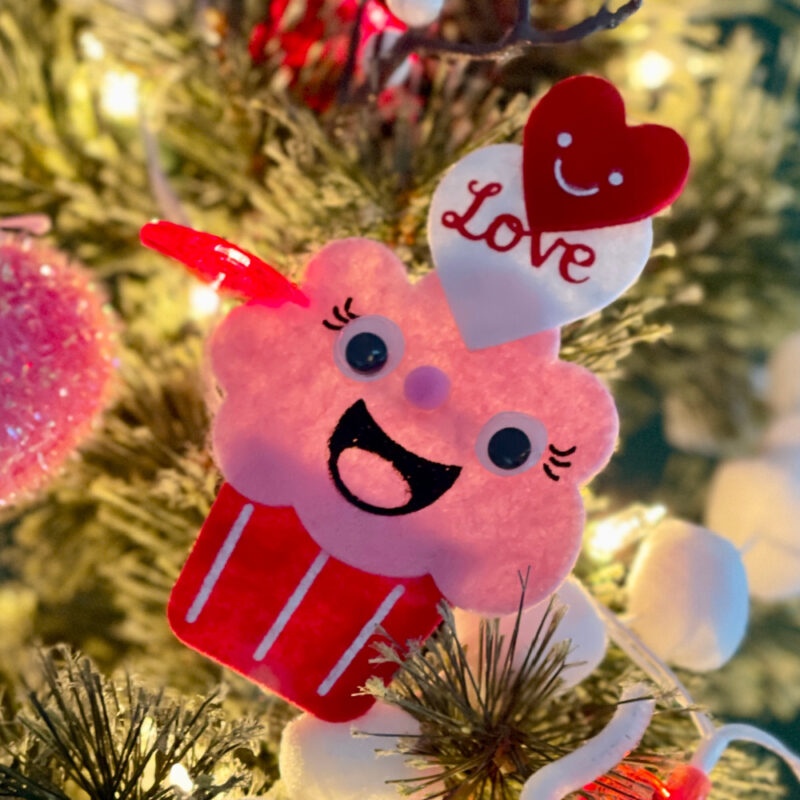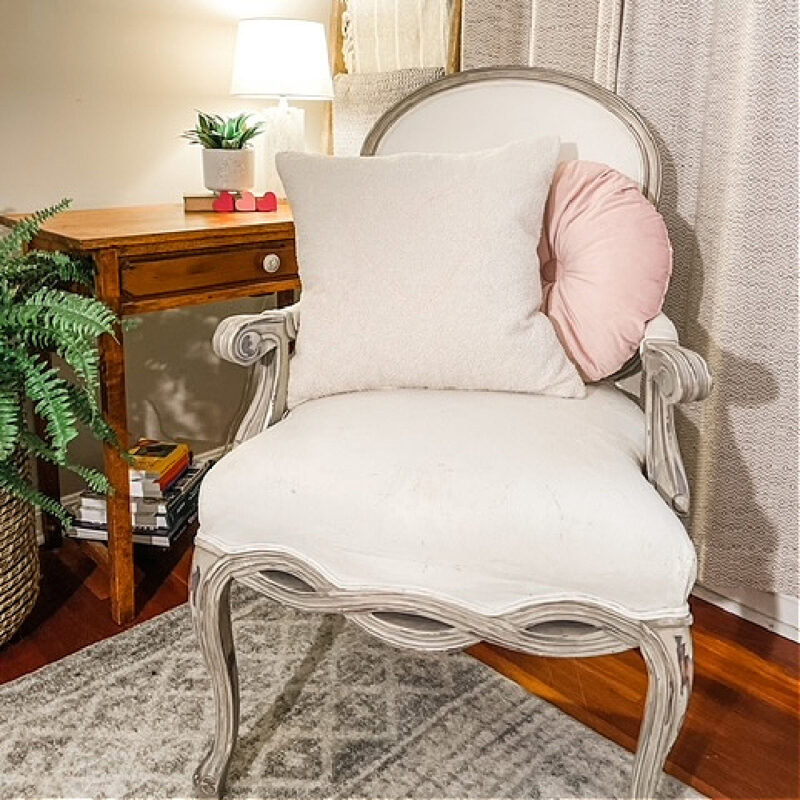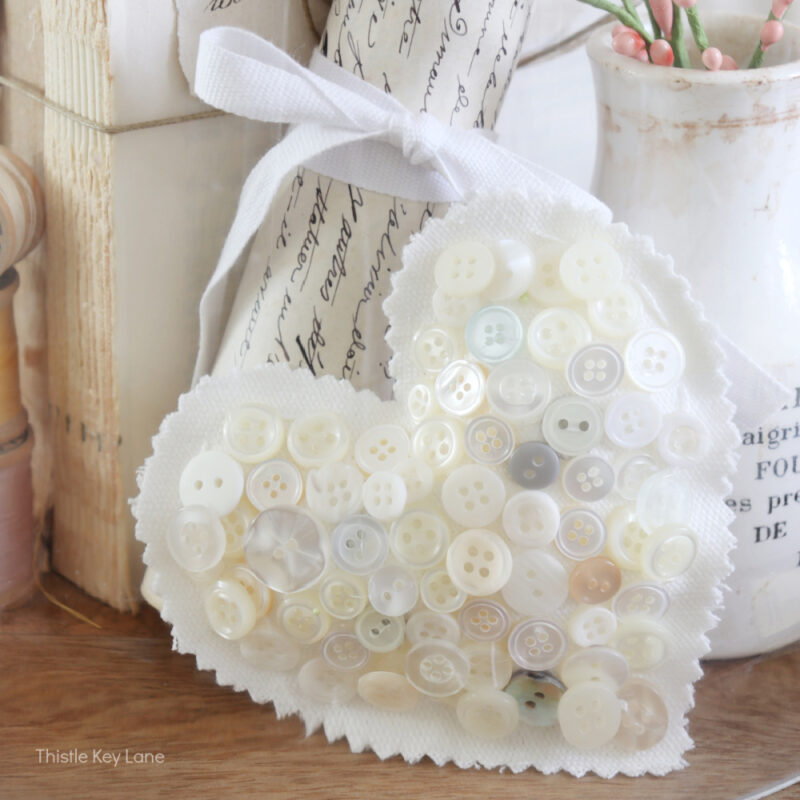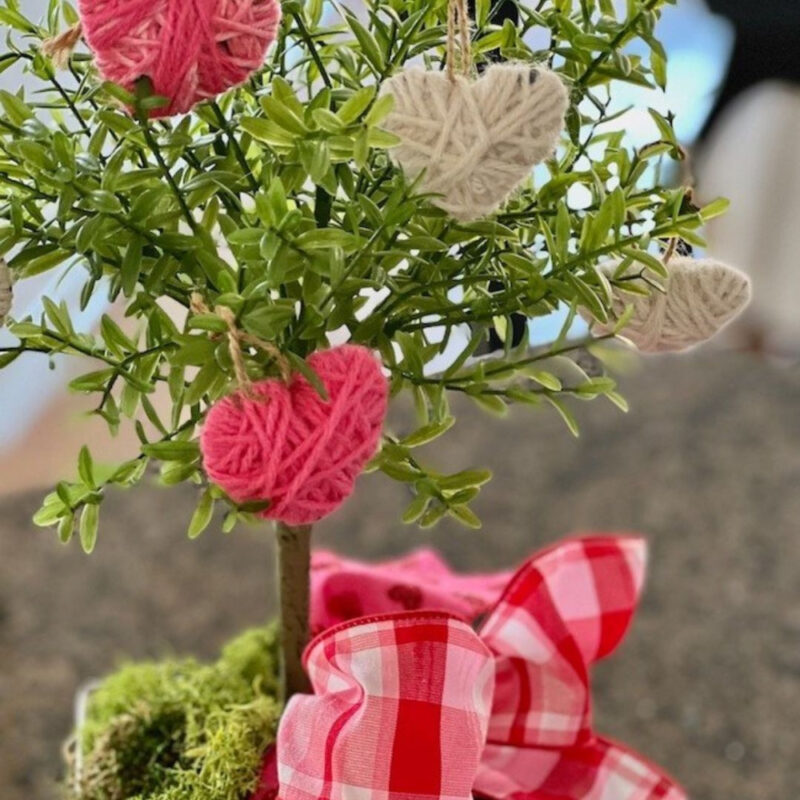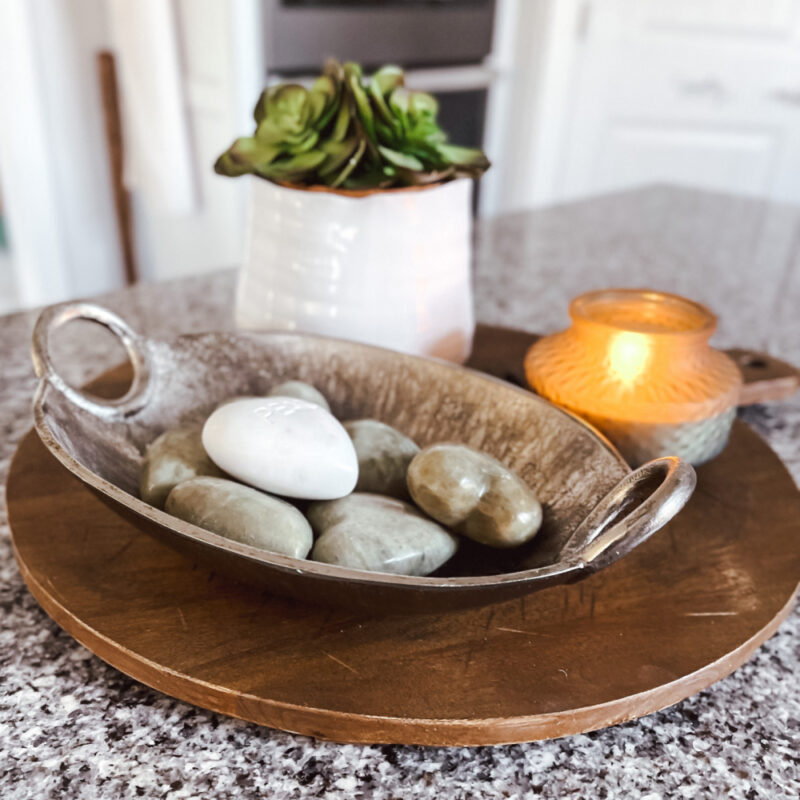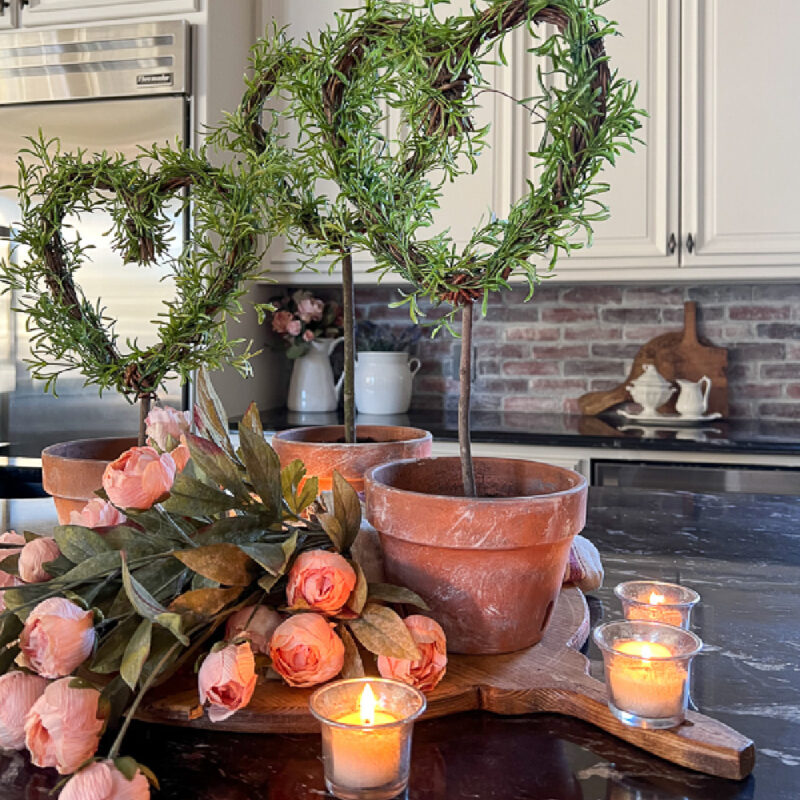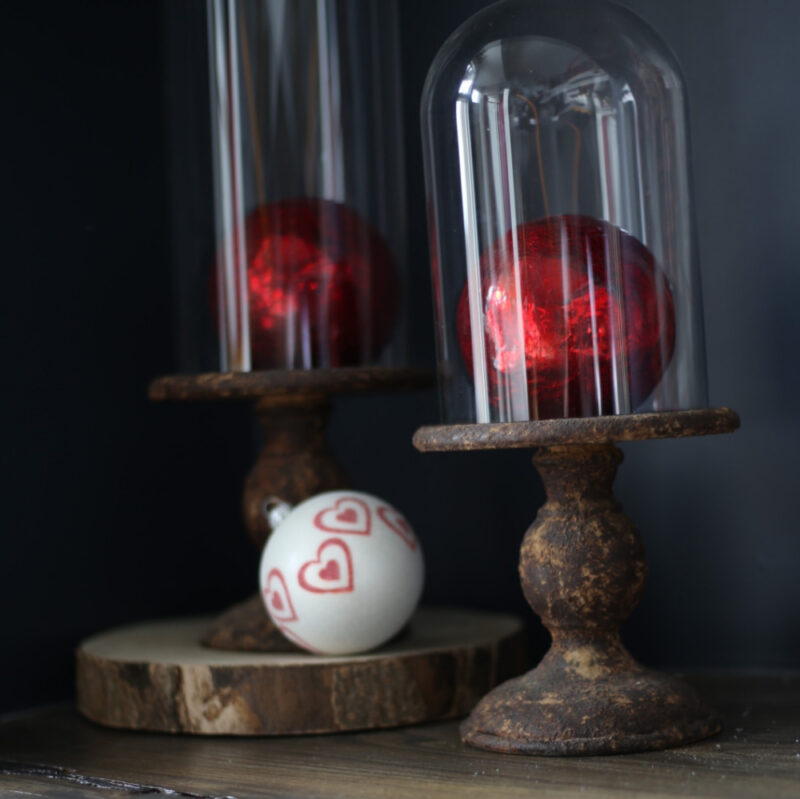 Be sure to stop over to Kate at Southern Home & Hospitality. She created gorgeous heart topiaries. I love topiaries in my home.
Not Crafty & Need some budget friendly Valentines Decor? I got you!
Affiliate links are used for your convenience at no additional cost to you. It helps to support my blog so that I can bring you more free tutorials. Thank you! Read my full disclosure here.
Click on any of the photos below to take you to where to purchase them.

Hope you enjoyed these ideas. Thank you for stopping by the blog.
Let's be friends!
I would love to have you subscribe to my newsletter. You can also follow me over Facebook at White Lilac Farmhouse, on Instagram @whitelilacfarmhouse, on LTK at white_lilac_farmhouse, Pinterest, YouTube, Tiktok, and Hometalk.
Blessings to you, sweet friend!