There never seems to be enough storage in our homes. Here are 6 easy ways to make a spare bedroom closet more functional.
Today, I am thrilled to be joining some of my blogger friends to provide you with wonderful organization and cleaning tips and tricks.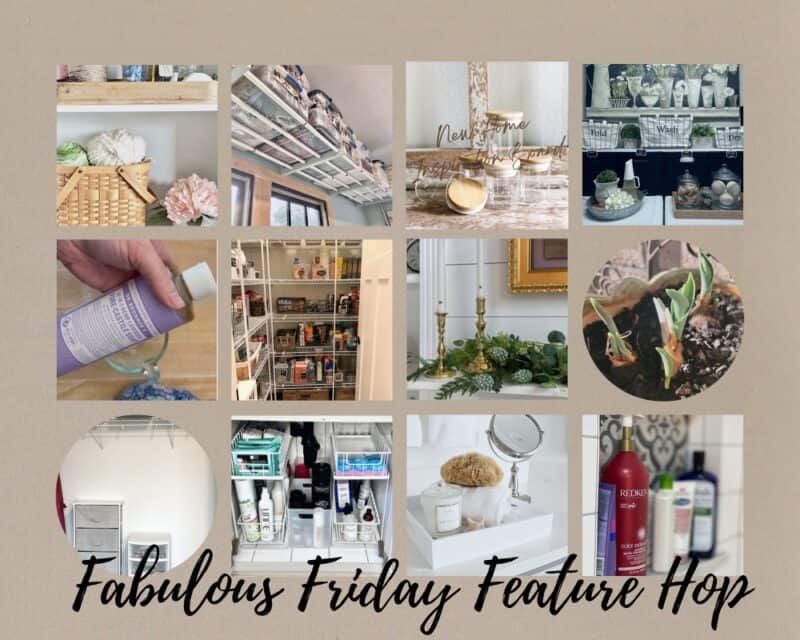 Welcome to the 2nd Fabulous Friday Link Party Blog Hop. The Fabulous Friday Link Party is where you can find the best posts from dozens of home bloggers every Friday.
Four times a year the six hosts, each picks a regularly participating blogger to join in the blog hop.
February is a month for cleaning and organization and this blog hop is dedicated to inspiring and helping you unleash your own cleaning and organizing brilliance. Be sure to visit all twelve posts. — so many unique ideas, tricks, and hints. They are all listed at the bottom of the post.
6 Easy Ways To Make A Spare Bedroom Closet More Functional
Do you have a closet that looks like this?
This is real life!
We are semi empty nesters. Yet we still have lots of stuff! Items our children left behind. An adult child moving back home for a few months leaving "stuff" behind.
I love to keep a clean and tidy home. However, sometimes things get out of control. Like this spare bedroom closet with extra blankets, grandchildren toys and dress up clothes too.
6 Easy Ways To Make A Spare Bedroom Closet More Functional
My goal in 2023 is to have a more functional home. That includes the bedroom closets in our home. I like things tidy and easily accessible. This closet in our home was out of control.
Here are some budget friendly solutions to make a spare bedroom closet more functional.
1. eliminate everything that does not belong
The first thing to do is remove everything from the closet. You should vacuum the carpet and wipe down the shelf, walls and baseboard. It is surprising how much dust will collect in a closet.
Begin making piles of what to keep; what to items will go to good will; and items for the trash.
2. add storage units or a dresser
Trying adding a thrift dresser to your closet for extra storage. You can find them for $25-$50 or less and repurpose it.
For the past couple of years, I have been using this storage unit available in several sizes and color. In my master closet, I have two eight drawer units. Perfect for storing clothes.
This one has four drawers. I was able to separate the grandchildren's favorite throw blankets in one, dress up clothes in two along with a drawer for super hero caps and masks
The plastic storage unit was repurpose to hold their Legos. Piper kept me company as I sort through hundreds of tiny pieces of Legos.
3. use storage bins or baskets
You can use these inexpensive fabric cubes or a large basket to hold toys. The great thing about fabric cubes, you can pull them out for children to fish through to get their toys. It easy for them to move around in a room.
They also can fold up for easy storage. I use them around my home in linen closet for wash clothes, blood pressure cup, heating pad, and other miscellaneous items. They are also great in a home office and pantry.
4. change out bulky hangers
Wooden or plastic hangers can add extra bulk in the closet. There are wonderful slimline hangers that you can pick up at your local Target for a pack of 10 for $3. You can find them online as well.
You will be surprise how much space it will give you in a closet. I use them in my master bedroom. In this closet, I do not use it hold a lot of clothing. I have a few spring coats in here. However, I do use the slimmer hangers in out walk-in closets and downstairs coat closet.
5. make use of the top shelf
Containers can keep the top shelf of a closet tidy. Small shoe size plastic containers are perfect size for keepsakes. Large bins on the shelf can hold hats, winter scarfs. I have extra pillow covers and a few home décor items in mine.
6. use under the bed for storage
If storage is an issue in your home, try using under the bed storage. I found a pack of six storage bags at a reasonable price.
They are perfect for bulky items such as extra pillows or seasonal comforters and blankets.
great storage items
Affiliate links are used for your convenience at no additional cost to you. It helps to support my blog so that I can bring you more free tutorials. Thank you! Read my full disclosure here.
Click on any of the photos below to take you to where to purchase them.

2nd Fabulous Friday Link Party Blog Hop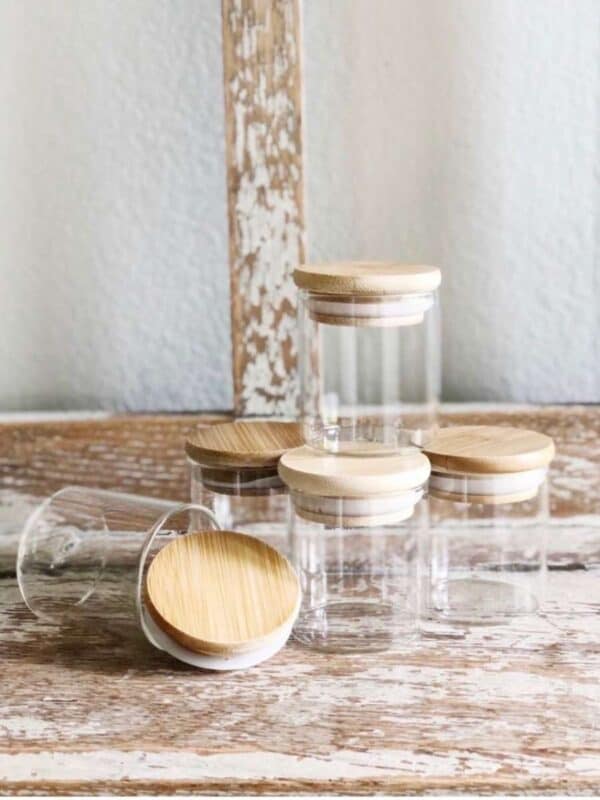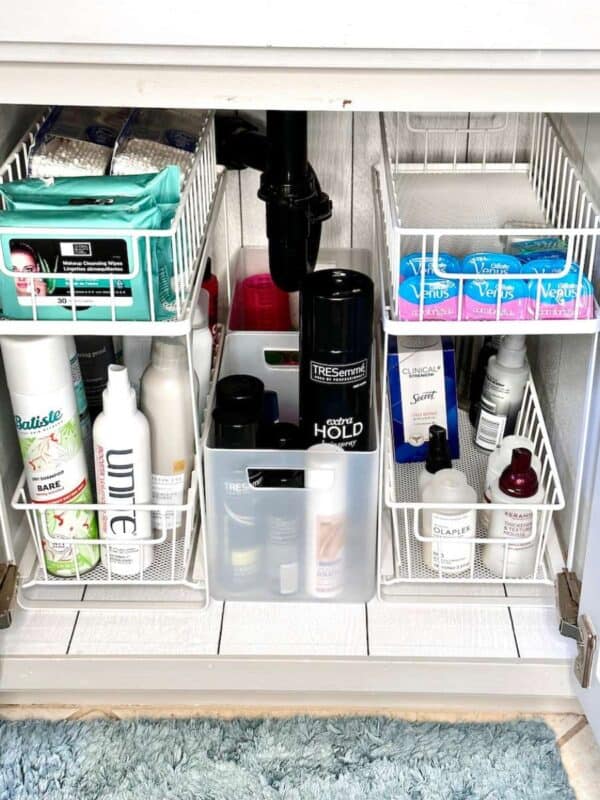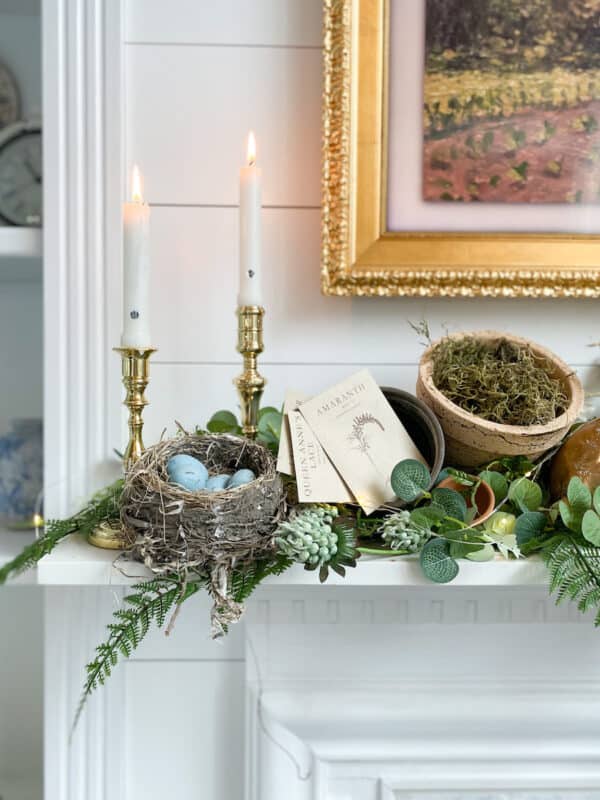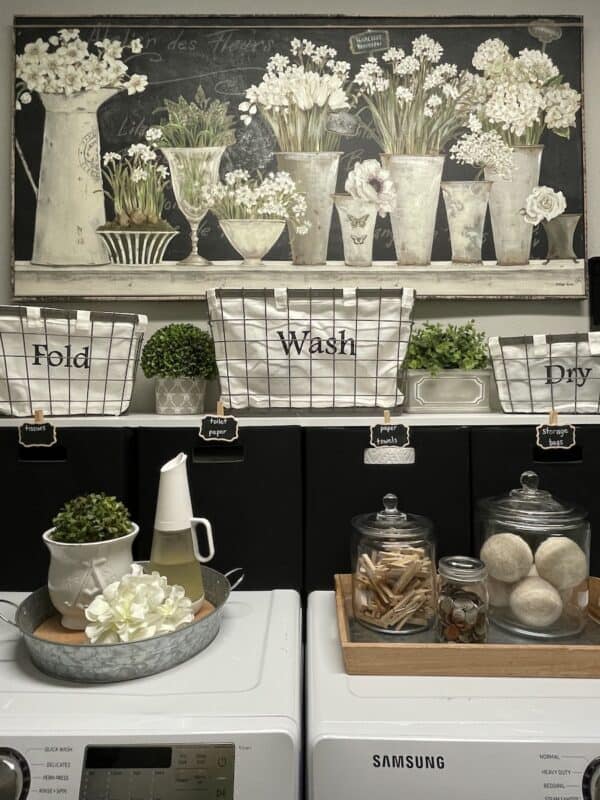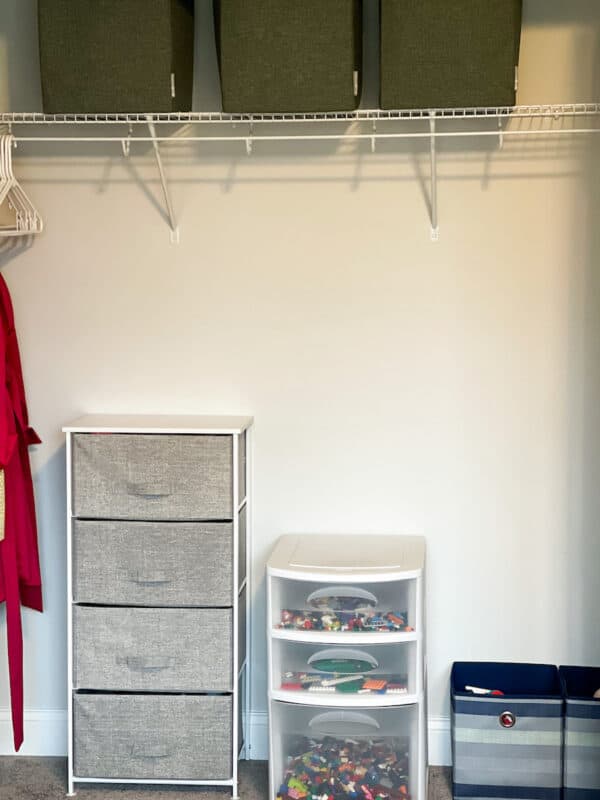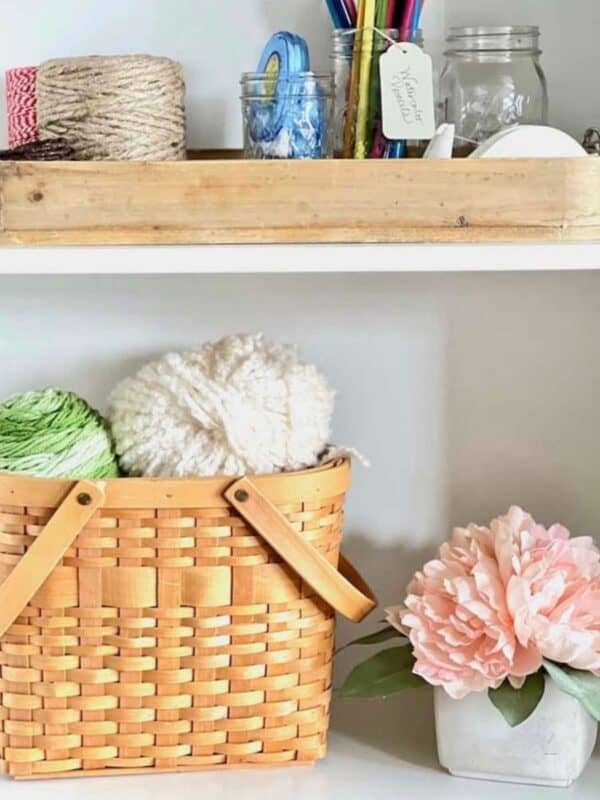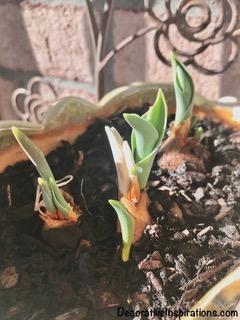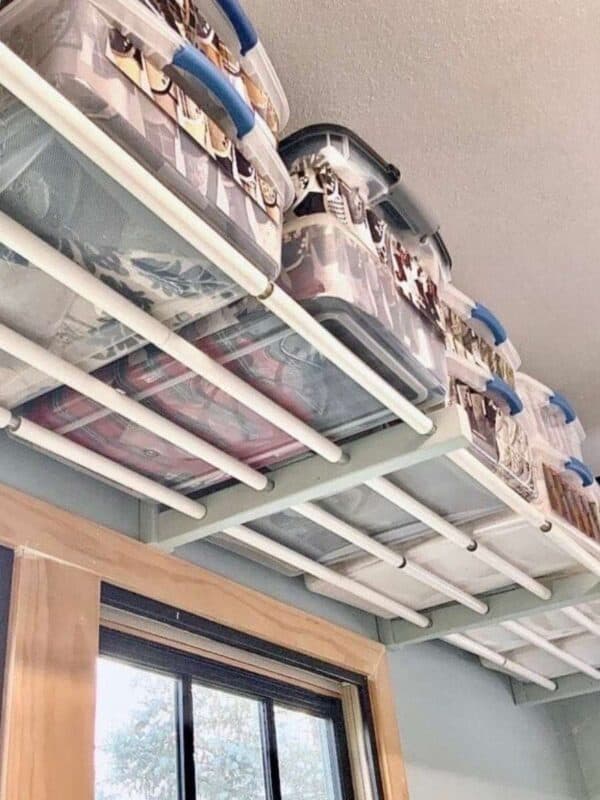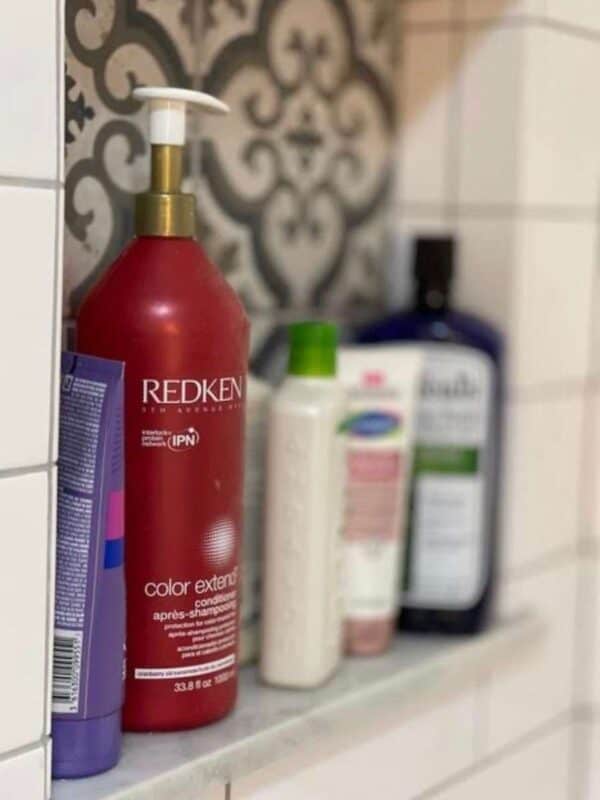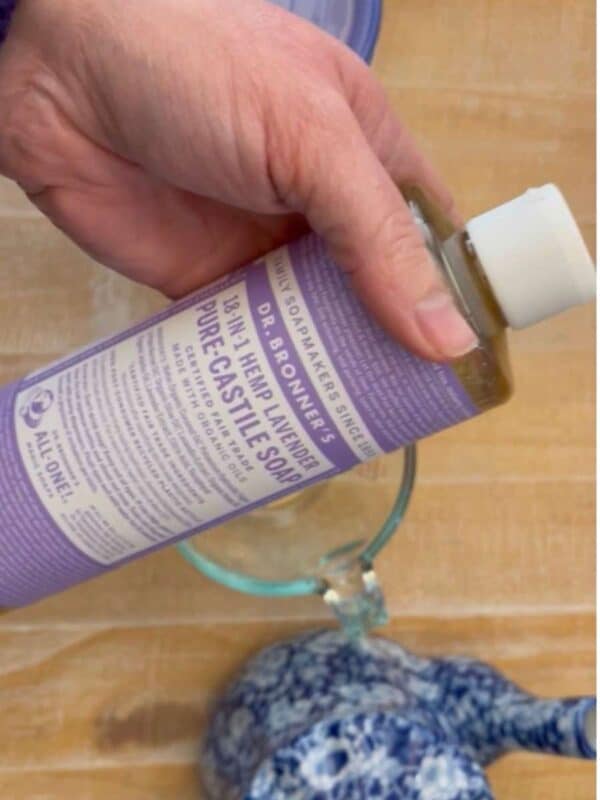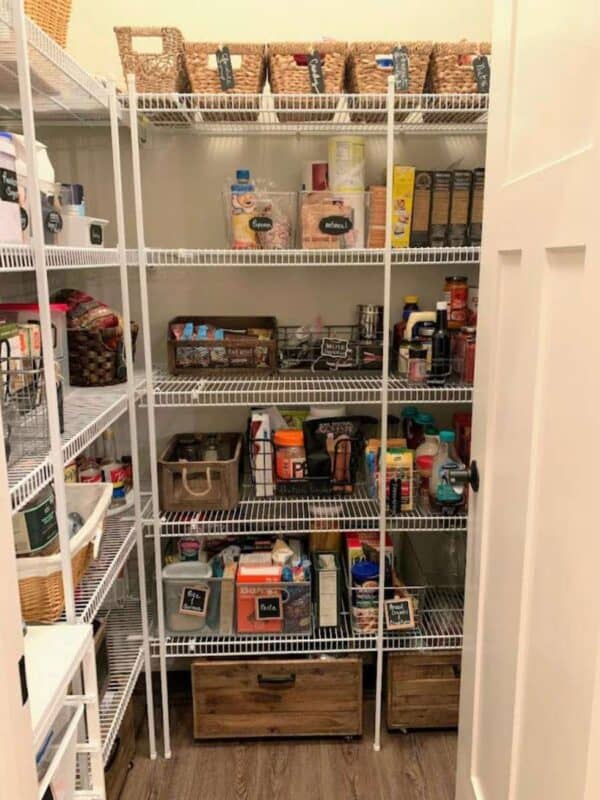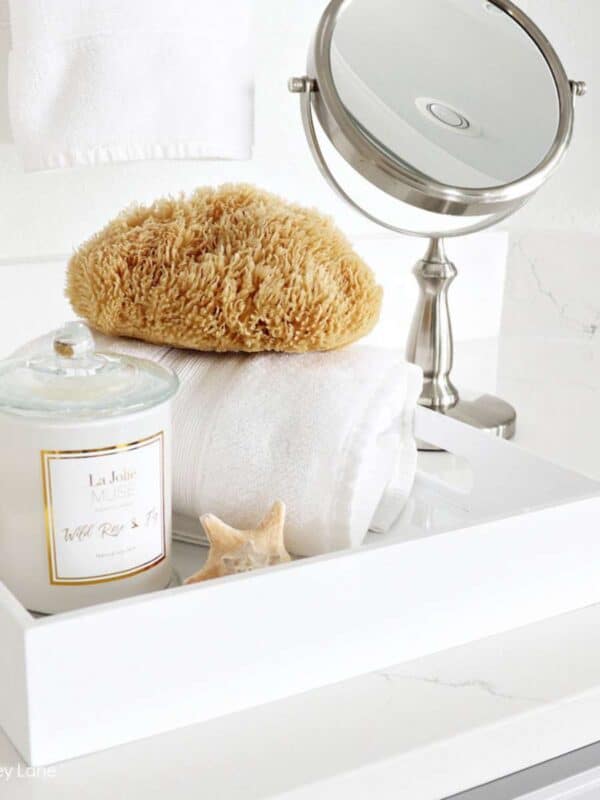 Be sure to check out each of the bloggers above. There are some really wonderful cleaning and organization tips for you.
I would love to have you subscribe to my newsletter. You can follow me over Facebook at White Lilac Farmhouse, on Instagram @whitelilacfarmhouse, on LTK at white_lilac_farmhouse, Pinterest, YouTube, Tiktok, and Hometalk.
Have an amazing day, sweet friend!